Developing Technology to Reveal the Secrets of Cells and Tissues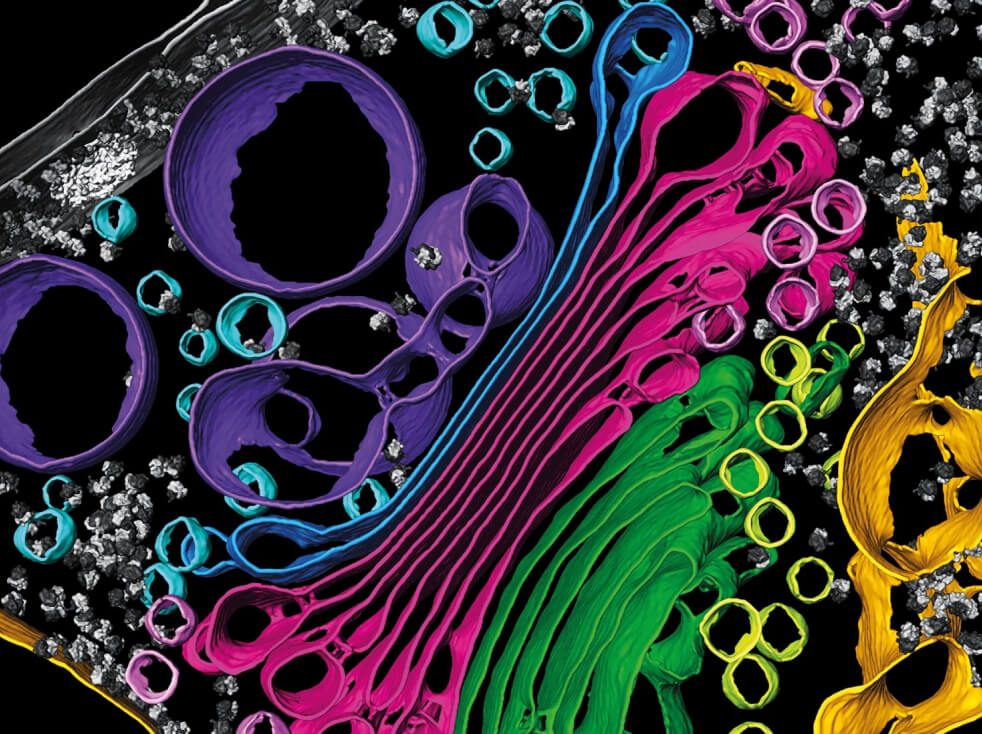 The Chan Zuckerberg Institute for Advanced Biological Imaging aims to push forward the development and application of new imaging technologies over the next 10 to 15 years to obtain deep insights into the architecture of complex biological systems at the molecular level. The CZ Imaging Institute will create breakthrough technologies — hardware, software, biological probes, data, and platforms — that will be made available to the scientific community and adopted worldwide through a combination of direct access to the institute, open sharing of advances, and commercial partnerships.
Collaborating to Solve Grand Challenges
Researchers will collaboratively develop breakthrough biological imaging systems centered around grand challenges that push the boundaries of what we can see and measure. Building on the progress of CZI's Visual Proteomics Imaging grant program, the initial scientific focus of the CZ Imaging Institute is to develop technologies and methodologies to image the molecular architecture of the cell with atomic resolution. Our goal is to make it practical to view any desired cellular complex, structure or organelle at the highest possible resolution and to understand these structures in a broader biological context.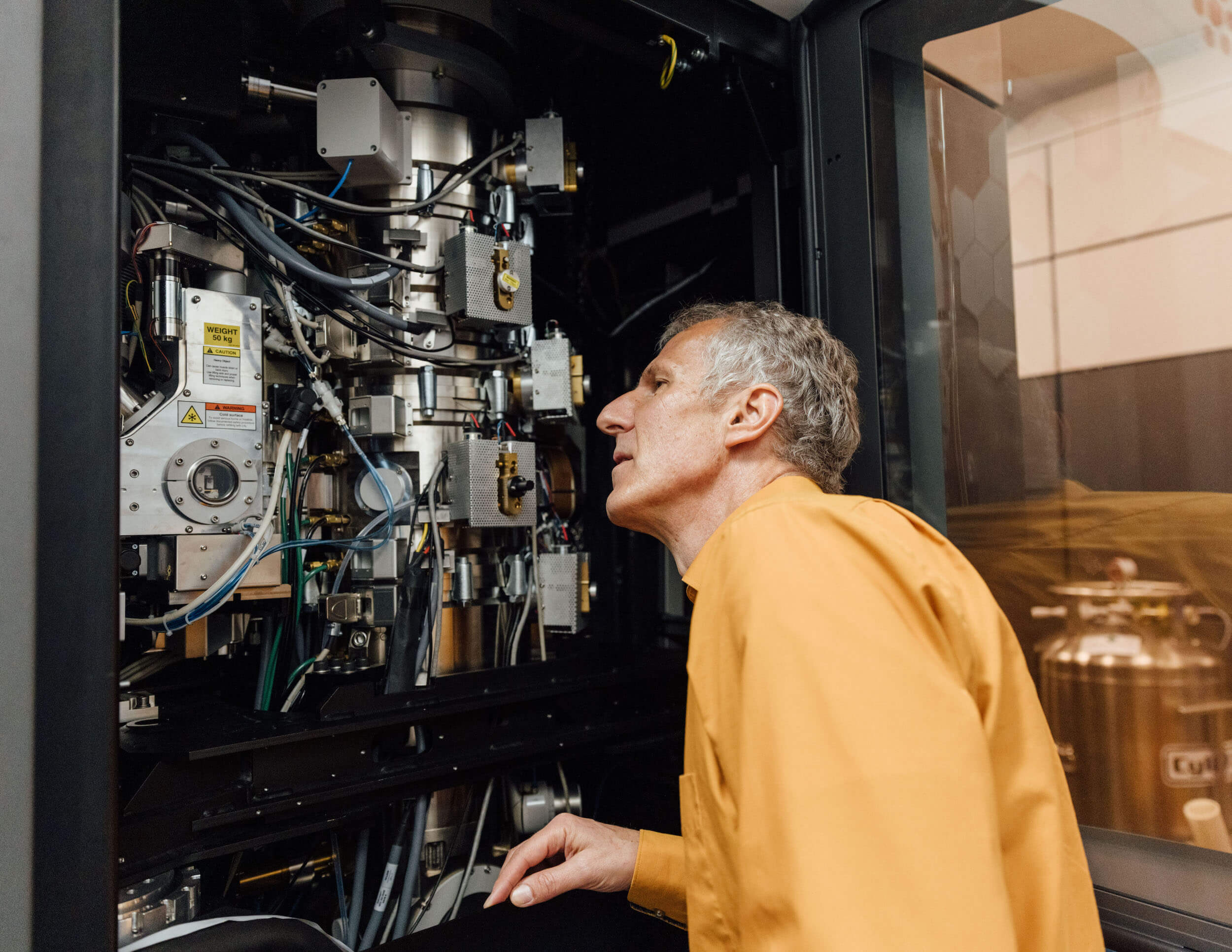 We can now visualize the structure of proteins at high resolution by averaging the images of hundreds of thousands or millions of individual, purified protein molecules using single-particle cryo-electron microscopy. We can also visualize organelles and very large complexes in the cell using cryo-electron tomography. Between predictions of individual protein structures by machine learning methods such as AlphaFold2 and RoseTTAFold and their increasingly rapid experimental validation and correction via single-particle cryoEM, understanding the structures of individual molecular components of the cell is a nearly solved problem. The challenge, then, is to determine how these parts come together and the consequences of often weak and dynamic associations that only play out in an intact cell, but are critical for proper cell function.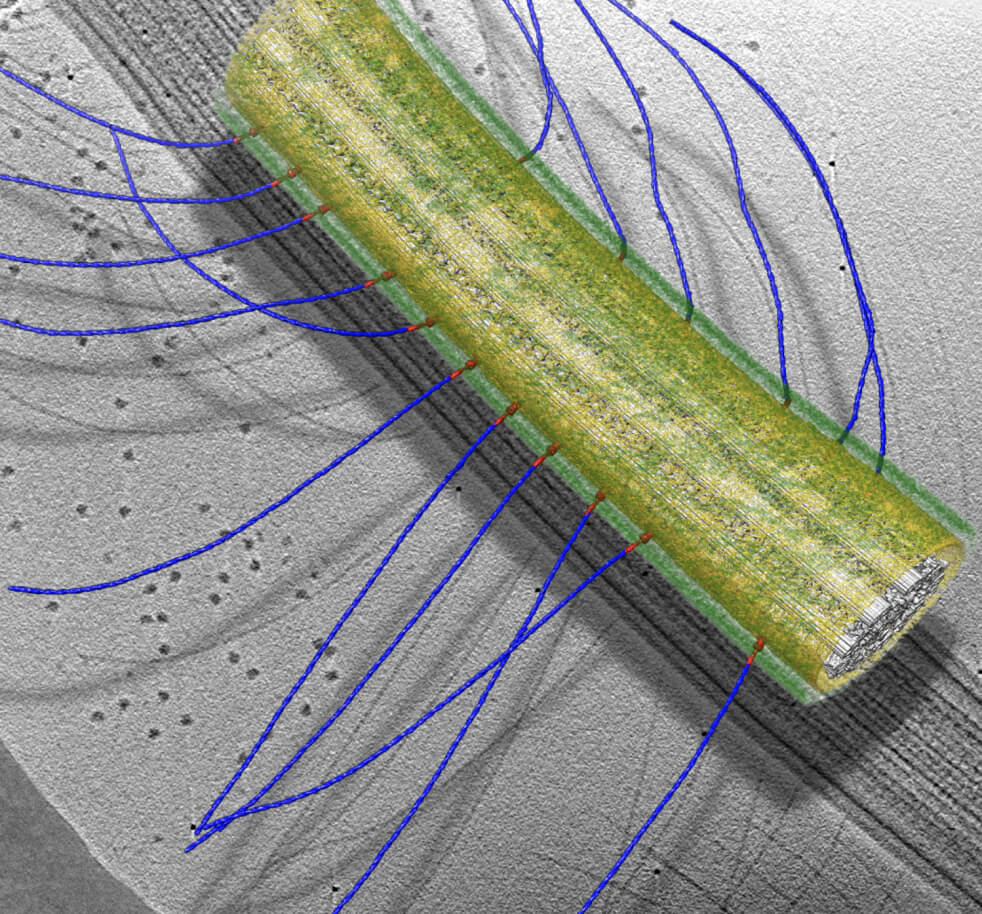 Observing any biological process inside the cell requires imaging technologies that provide molecular specificity — seeing particular biological macromolecules, metabolites, and comprehensive molecular coverage — with the ability to simultaneously see all the molecules involved in the process.
Already, a number of very promising technological approaches for comprehensive, macromolecular imaging at the molecular resolution length scale are being funded through CZI's Visual Proteomics Imaging grant program. Visual Proteomics Imaging is a part of the Frontiers of Imaging grant program that invests in promising technological approaches focused on Dynamic Imaging.
Imaging at CZ Science: Build, Fund, Do
Our vision is that scientists and physicians everywhere can directly observe and analyze any biological processes in health and disease across spatial scales, in real time, throughout the body. Imaging biology in action enables a deep mechanistic understanding of biological systems, informs directed treatments, and is key to achieving CZI's mission to cure, prevent, or manage all disease by the end of the century.
To accelerate progress toward this vision, CZI's Imaging program funds biologists and technology experts, builds imaging hardware and collaborates with computational tools such as napari, and supports the CZ Imaging Institute to develop and disseminate new technologies in close partnership with our grantees and collaborators. Learn more about our work in imaging.
Cryo-electron tomography has made enormous strides over the past few years, with pioneering studies showing the promise of understanding cellular architecture at the molecular scale. The CZ Imaging Institute's Hardware Frontiers for CryoET Workshop discussed the challenges and opportunities in hardware developments for cryoET, including improvements in grid preparation, super-resolution light microscopy, sample milling, Cc correctors, laser phase plates, scanning transmission electron microscopy (STEM), and cameras. Watch recordings of the workshop.